My art is contemporary and modern. My paintings contain geometric forms, shapes and vibrant color. My work showcases well in a contemporary or modern environment. I have included images of my paintings on the Home Page of my website, paintingsbychrista.net Some of the paintings displayed are displayed within interior settings. Your comments and feedback are welcome!
I was awarded First Place by John Carlander, Art Professor at Westmont College, in the juried exhibition at the Faulkner Gallery.  There were 161 entries  for the abstract art exhibition.
The painting given the award is "Two Lovers Walking on the Beach", mixed media, 40" x 54".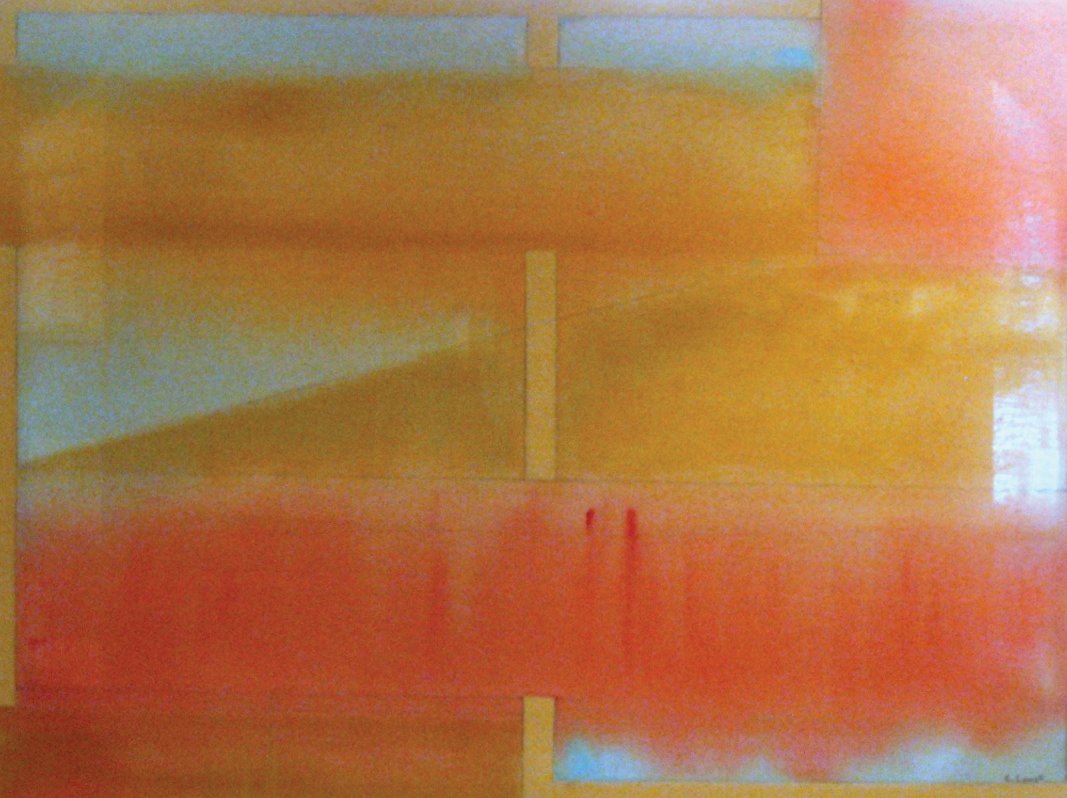 MICHAELKATE GALLERY INVITATIONAL,  September 5 thru October 26, 2014.  Each artist is allowed one artwork to exhibit.  This show is to feature some of the best works throughout the past three years at MichaelKate Interiors & Gallery.
OPENING RECEPTION, SEPTEMBER 12, 5-8 P.M.  there will be a panel discussion led by Ted Mills,  with the 25 invited artists.  The public is invited.  There will be music and beverages.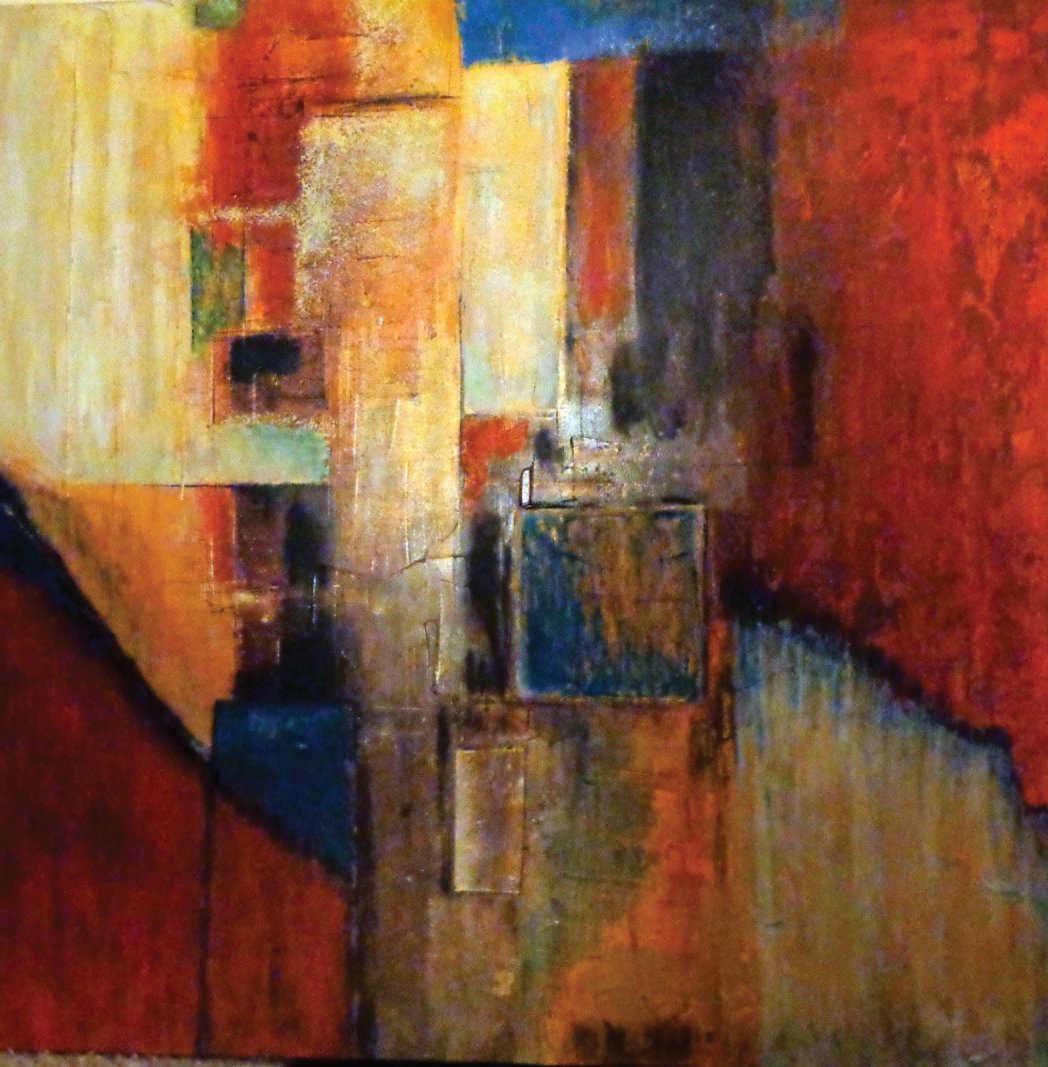 I will be exhibiting my newest painting, "Barcelona", 35" x 35", mixed media. 
REFLEXIONS OF AN OIL SPILL ART EXHIBITION
August 1 - August 30, 2014
Faulkner Gallery, Santa Barbara Library
Reception August 6, 6-8 p.m.
First Thursday Art Walk, 5:30-7:00 p.m.
This is an Art Exhibition honoring the beauty of the ocean or nature in general, and environmental/political.  This is the 45th anniversary of "Get Oil Out" (GOO).
My Universe", Intaglio Print, 15" x 22"                       "Reflexions". mixed-media,
                                                                               22" x 30"
Art Exhibition and Benefit for San Marcos High School Performing Arts Department, opening June 1, 2014, 3-5 p.m., Bronfman Family Community Center.  There will be 100 8" x 9" original artwork for sale at $45.00 each.  Proceeds  for SMHS Performing Arts Department.  There will also be a large exhibit by the Abstract Art Collective works juried by Jane Deering.
            8" x 8",  Christa Lyons
Painting on exhibition for
SMHS Fundraiser
$45.00--all works  sold at this price..
/